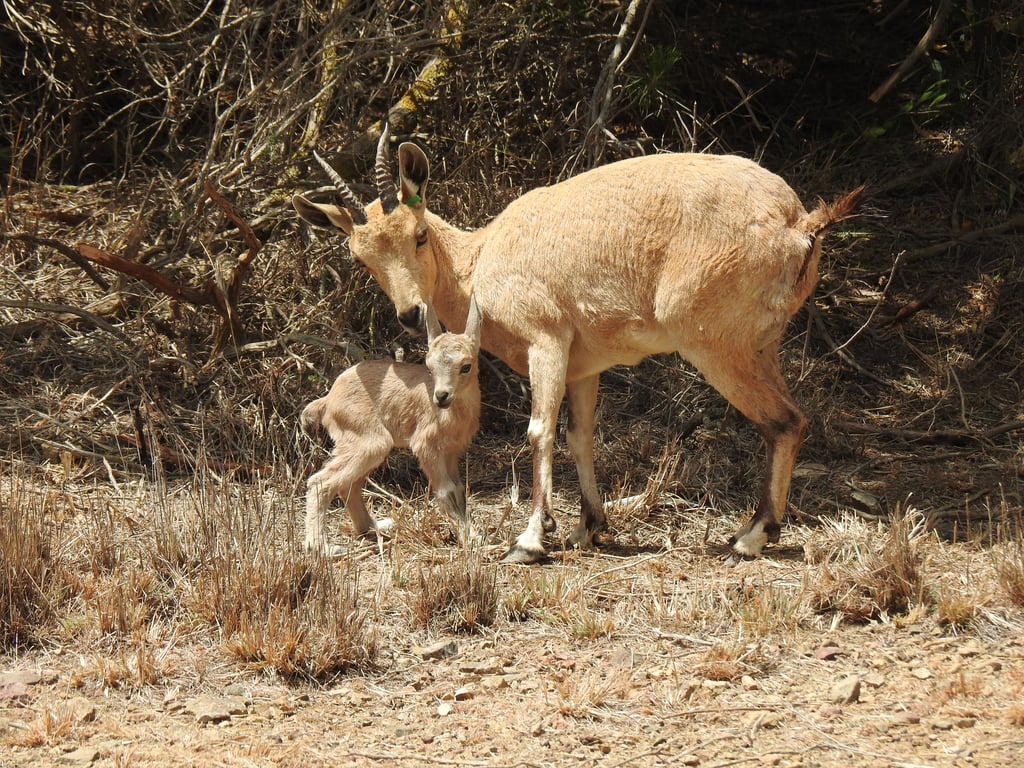 Soudah: 16 May 2022 - Soudah Development, a closed joint-stock company owned by the Public Investment Fund, today announced the birth of six healthy female ibexes.
It comes after the company successfully released a herd of 15 native mountain ibexes into their natural habitat last December in cooperation with the National Center for Wildlife. It was part of the company's ongoing efforts to rewild the mountainous environment and resettle critically endangered animals in Soudah and Rijal Almaa.
The flagship sustainability initiative is in line with the Kingdom's environmental goals under Saudi Vision 2030. Soudah Development has continued to drive forward efforts to safeguard biodiversity, restore ecological balance and promote environmental sustainability across Soudah, which is home to extraordinarily diverse flora and fauna in Saudi Arabia. Its dynamic ecosystem includes wildlife such as the mountain ibex, as well as more than 90% of the greenery in the Kingdom.
The initiative was among several environmental plans launched by the company to contribute to accelerate vegetation growth and wildlife repopulation in Soudah and parts of Rijal Almaa under the company's mission to create a luxury mountain tourism destination that will attract two million visitors throughout the year by 2030.